How Does The Walnut Creek Real Estate Market Look?
Now that we have gotten into March, we thought it would be fun to take a quick look at the market in Walnut Creek this year. While much of the story remains the same, with low inventory and high demand. We felt it would still be a good idea to get you the valuable details of what exactly is going on. This blog post will take a look at data of single-family detached homes, that have been listed between January 1st, 2016 through today, March 8, 2016.
You may have heard lately how homes are coming to market, and selling quickly with offers well above the asking price. In our current market, that is not uncommon. In fact, we have been seeing first hand just how out of this world things have been.
Quick note: You can see similar updates on Danville and Alamo as well!
While we dig into some numbers in a bit, let's take a look at just a few examples.
185 Ponderosa Lane, Walnut Creek is a fantastic example. This home was opportunity knocking right in the heart of the Saranap area. A fixer, this home listed on January 7th of 2016. It was in contract by January 15, and closed on January 26th. Wow! Oh, it listed for $650,000 and sold for $743,000…for a fixer! This was a 3/2 with 1263 square feet. Meaning the home listed at $515 per square foot, and sold at $588 per square foot.
Not to be outdone, 1907 Newell Avenue, Walnut Creek is another fine example. This home, nestled in the Parkmead area is on a winding road that is also a bit of a cut-through road. Even though this home is on a street of significant traffic in the neighborhood, it still performed admirably. With 3 bedrooms, 2 bathrooms and 1,289 square feet…this home listed for $795,000 on January 21, 2016. By February 2, enough demand sent it into contract. Once it closed on February 19, 2016 we got to learn that this home sold for $885,421! Again, almost $100K over asking price!
Both of those examples come from two of the most desirable areas of Walnut Creek. Saranap and Parkmead offer a lot of country charm, while still being close in to the town's shopping and commute routes. Let's not forget the superb schools of the area as well.
If you own a home in Walnut Creek, and are considering jumping on the hot seller's market; it will be worth your time to get in touch with our team. We will provide you a completely custom home value analysis, with an accompanying marketing plan built to get you top dollar. Click the image below and fill out the form. Or even, feel free to call Steve directly on his cell 925.407.5605 or Matt at 925.400.8437.
Now on to some of the more gritty details on our local market!
What is the Walnut Creek Real Estate Market Doing?
Since January 1st, 2016 there have been 100 listings in Walnut Creek (only 4 were cancelled). Of those 100, 19 have already sold and are closed. Not too shabby for just dipping into the new year!
Currently there are 46 of those 100 listings that are in a pending status. That means they are in contract and are getting close to closing. That leaves 29 that are currently active, and ready to be purchased by home buyers.
Which is all fine and nice, but how are things with selling prices?
Glad you asked! 🙂
Currently, out of all of those listings, the average list price is $996,682. How incredible is that? Walnut Creek homes are nearly averaging a list price of one million!
The average selling price for those homes that have already sold? That sits at a nice $1,040,961. So not on a case by case basis, but in the general grand scheme of things people are still bidding up and over asking. Home sellers are sitting mighty fine these days, as the amount of buyer demand is greatly outweighing the available inventory. An incredibly desirable community like Walnut Creek tends to help with that as well!
Of the 19 that sold already, 14 sold at or above the asking price. That is some top tier performance going on in our local market.
How Quick Do Homes in Walnut Creek Sell?
Let's have a quick look! Of those 19 that sold, 13 of them went into contract in 10 days or less. This is an astonishing number because it is a great barometer of the buyer demand in Walnut Creek. Home buyers are closely watching for when homes come on the market, and are jumping on them as quickly as possible. A majority of the homes that are currently pending, also went into contract in 10 days or less. This has been a common trend for our market over the last couple years.
Do you own a home in the Walnut Creek, CA or surrounding areas?
Contact Us NOW to learn how you can take advantage of the market! Or hop on the phone and call Steve directly 🙂 925.407.5605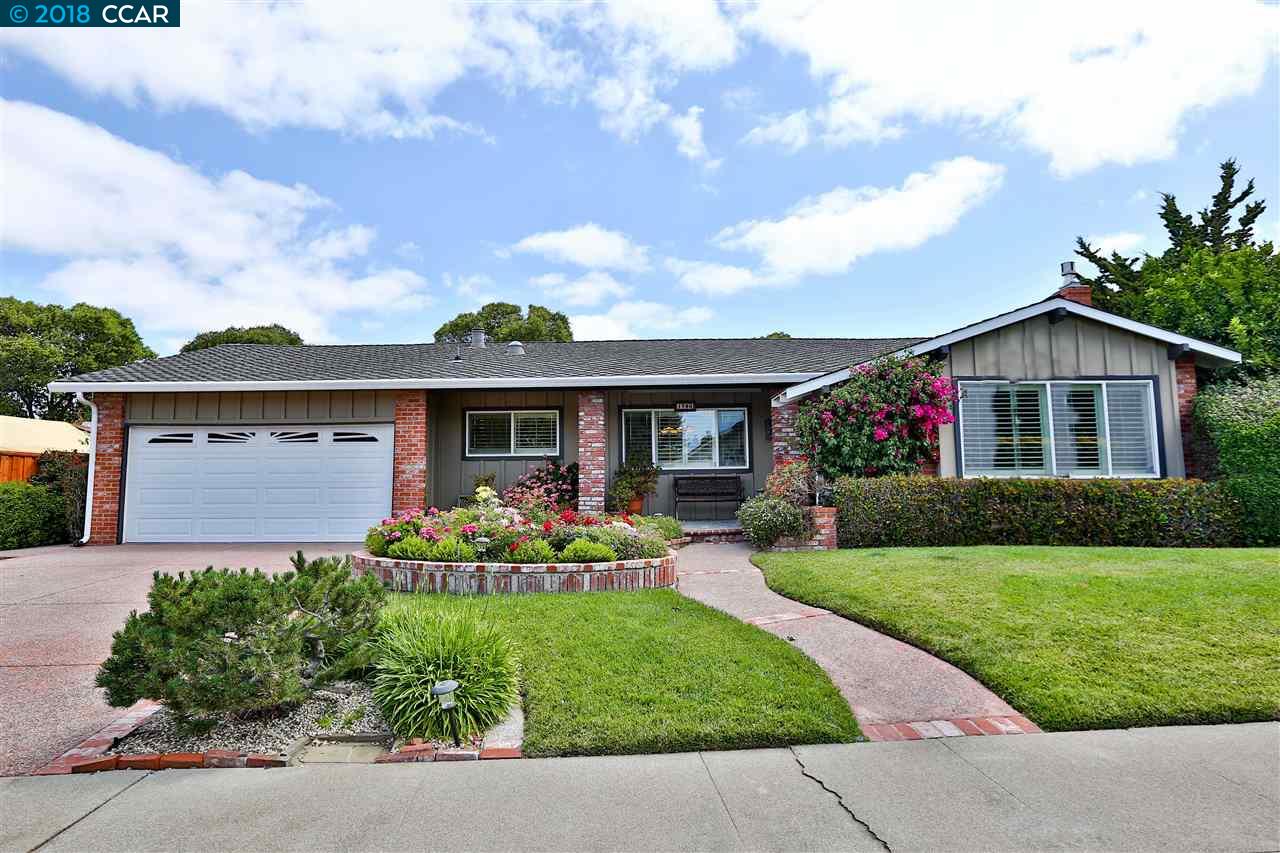 $699,000
1780 Elmhurst Ln CONCORD, California
4 Beds 2 Baths 2,003 SqFt 0.190 Acres
The following two tabs change content below.
Matt Quanstrom
Matt Quanstrom is a real estate consultant in Walnut Creek, CA. He is associated with the Steve Quanstrom Group at J. Rockcliff Realtors. Matt loves to blog about the local real estate industry and using technology. He also handles the online presence for the team striving to make the Steve Quanstrom Group website the go-to resource for Walnut Creek, CA real estate. You can find him on
Google +
Latest posts by Matt Quanstrom (see all)